Fresno, CA Community Dance Info
The Second and Third Sat. dances are discontinued at this time. Irish Ceiili (fourth Sat.) and First Sat. Auberry English Country Dance are still going.
Second Saturday Contra Dance April 8
Caller: Evo Bluestein, Band: Barry Shultz and Karana Drayton

Third Saturday English Country Dance April 15
Caller: Evo Bluestein, Band: Suzanne Botha, Sherron Brown and Dave Robinson

Both dances are held at California Arts Academy
4750 N Blackstone Ave, Fresno, CA 93726
beginners welcome!
6:30-9:00 pm, suggested donation $6
Please contact to be on the email list. Sometimes dances are preempted so be informed by sending your email.
Also, First Saturday English Country Dance at Auberry Library  with Chris and Tina Galfo (free)
Fourth Saturday Ceili Dance with Hannah Anderson (Cal. Arts Academy)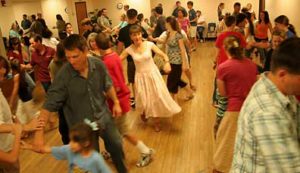 Here are a few resources, links to answer popular questions and perhaps find a dance near you.