Three focused programs are available to support your students  Folk Dance Residency
Folk Dance
Week-long community building dance classes that culminate in a Friday night barn dance. Read more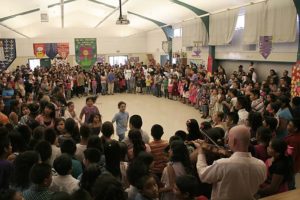 2. 
The American Folk Music Assembly Concert
An intensive concert / lecture that brings American History and Culture to life. Read more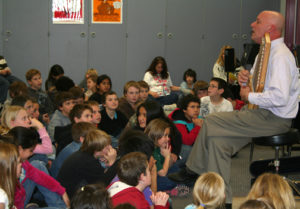 Autoharp/Singing (music week)
A week of hands on learning: chords, rhythm, singing, reading music and more. Read more


Evo Bluestein has provided folk music and dance programs for California Schools for thirty years.